Metallized Carbon Sets Up for Success
The Hudson Valley Technology Development Center (HVTDC) congratulates Metallized Carbon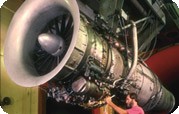 Corporation for their continued efforts in setup reduction. Since spring, the Ossining, NY manufacturer of engineered self-lubricating carbon and graphite products has practiced a highly efficient system, slashing setup and lead time, while ushering in a renewed company-wide culture.
A training program in April, led by HVTDC Senior Project Engineer, Phil van Oss, helped the staff develop the skills necessary to improve tool setup with a step-by-step approach to reducing setup time. During the course of Phil's onsite coaching, staff was better able to identify areas of improvement – both short and long term – while implementing changes to improve safety and workflow.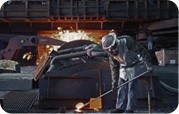 Now fully trained, the operators are applying the techniques to their main production tool and have achieved significant setup time reduction from 150 minutes to 107 while cutting costs by almost $30,000. These improvements makes batch sizes more economical, while reducing Work In Progress (WIP) and inventory levels. An estimated total time saved as a result of the efforts is 1,112.5 hours per year, or 46 total days.
As they press on in continuous improvement efforts, Metallized Carbon is well on its way toward Lean operational success. They continue to productively meet customer demands for high-quality products, delivered quickly and without the expense of excess inventory.
For more information on Lean application and training, contact HVTDC Account Manager, Maggie Roff, at 845-391-8214 ext. 3011, or via email at maggie.roff@hvtdc.org.